Qualifications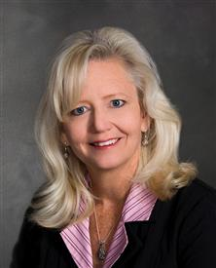 Debra Taylor Targett, CFP®
Vice President – Investments
A veteran of the financial services industry since 1982, Debra is passionate about educating the public on smart investing. She has taught many workshops throughout the span of her career. As a CERTIFIED FINANCIAL PLANNER™ professional, her practice concentrates in helping individuals achieve their retirement and long-term financial goals. Debra brings a personal approach through strategic relationships with leading money managers and insurance firms, helping you work towards building and preserving your wealth with asset allocation and systematic rebalancing.
As a financial consultant, Debra helps clients find the answers to questions related to their goals:
Will you be financially prepared for retirement?
How will your estate be distributed to your heirs?
Do you know how changing tax laws affect your investments?
Will you be able to afford a high-quality education for your children or grandchildren?

A native Floridian having grown up in South Florida, Debra enjoys gardening, yoga and spending time in Maui with her husband Tom and daughter Christine.
As a CFP® professional and  financial consultant,
I am committed to putting your interests first and
working with you to ensure that your investment portfolio
stays aligned with your investment goals and objectives.
-Debra Taylor Targett
What is the CFP designation?
Earning the Certified Financial Planner™, or CFP®, designation means a financial consultant has successfully completed hundreds of hours of rigorous training followed by a comprehensive 10-hour exam administered in accordance with the Certified Financial Planner Board of Standards. Professionals who are awarded this accreditation demonstrate skill in analyzing situations and developing personalized long-term financial strategies.